As we eagerly anticipate the return to in-person attendance at our NAMIC events, the safety and well-being of attendees is of utmost importance to all of us. NAMIC continues to actively monitor COVID-19 information from the most relevant, authoritative, and responsible sources. We will rely on this information to make event-related decisions and communicate those to you to assure both our safety and enjoyment of the event.
All events with in-person attendance will have virtual offerings, and if you choose to cancel please refer to our event registration/confirmations pages.
We are excited about what 2022 has to offer us with an in-person industry experience while incorporating appropriate health and safety precautions to keep everyone safe. For more information, please visit each hybrid event's COVID-19 Policies webpage.
What you do matters to a lot of people, so what you know about what's coming for our industry matters, too. That's why the NAMIC Annual Convention focuses on emerging issue and company operation education. With sessions designed exclusively for the C–suite, senior company leaders, and board members, plus opportunities to casually connect and network with industry peers, we're ready to help you maximize your time at Convention. We're bringing together the most respected experts and the most valuable resources, like reinsurers, brokers, rating agencies, and other service partners to help you get the access you need and strengthen your peer network.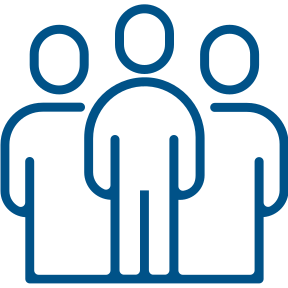 This Event is Designed for
Insurance Company Leaders
Insurance Company Boards of Directors
Future Industry Leaders
Vendors and Service Providers for the Property/Casualty Insurance Industry
Past Attendees
WHAT THE EVENT OFFERS
The mutual industry is strong and vibrant with the financial stability to invest in the future. We want you to celebrate that success with you at the next annual gathering of mutual insurance company leaders. Join your industry peers to gain valuable insights, learn about emerging trends, and connect with experienced speakers and leaders who are committed to the mutual insurance industry and its staying power. We're ready to help you take your company to the next level and deliver exceptional policyholder value.
This conference had exceptional keynote speakers, relevant and timely educational sessions and ample opportunity to engage with vendors in the Marketplace for Mutuals.
President & Chief Executive Officer – Alamance Farmers' Mutual Insurance Company
Network With
Your Peers
Learn About
Advocacy Efforts
Immerse Yourself
in Top-Level Education
Access 120+
Service Providers
WHERE THE INDUSTRY COMES TOGETHER
We are growing and going strong at 127 years young! The NAMIC Annual Convention has a long-standing tradition of gathering property/casualty insurance company leaders.
Highlights from the 2021 audience composition:
Total attendance exceeded 1,600 individuals

1,095 senior insurance executives, board members, and service partners

317 total virtual attendees

484 property/casualty insurance and related companies represented
Highlights from the 2020 virtual audience composition:
Total attendance exceeded 750 individuals

675 senior insurance executives, board members, and service partners

274 property/casualty insurance and related companies represented
Highlights from the 2019 in–person audience composition
Total attendance exceeded 1,800 individuals

1,400+ senior insurance executives, board members, and service partners

500+ property/casualty insurance and related companies represented