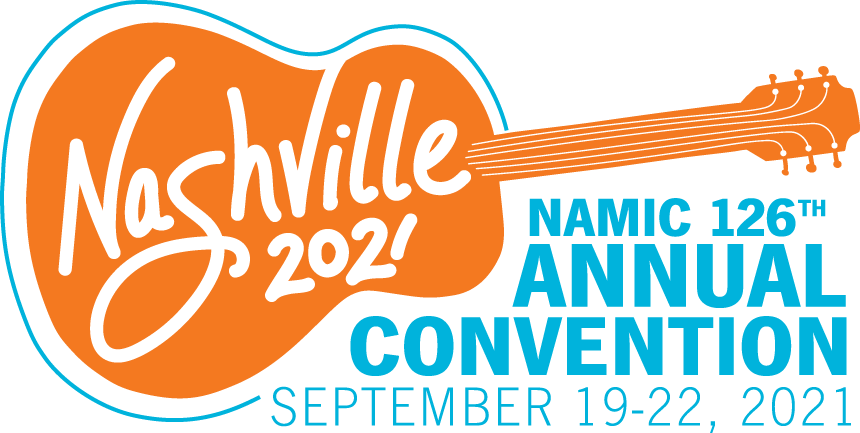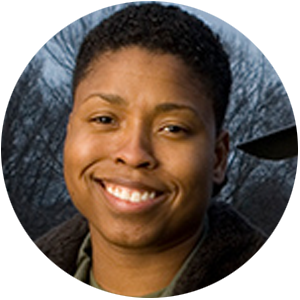 The 126th Annual Convention's first keynote speaker, Vernice "FlyGirl" Armour, is used to having the word "first" associated with her name. Her most prominent first: the first Black female combat pilot in the United States Marine Corp.
"I was the only woman in a squadron of sixty-seven pilots, and let's face it, there were quite a few guys who felt that women didn't belong," she said, admitting that she didn't exactly feel welcomed.
When FlyGirl decided she wanted to fly helicopters for the Marines, women could only apply once a year, and the Corp didn't accept many of those who did. For her, the fourth time was the charm.
"The attrition rate for female applicants is 88 percent after the first year. So only 12percent applied at year two," FlyGirl said. "I don't know what the attrition rate was for year three, let alone year four. At that point I was an anomaly, and they were probably thinking, 'Okay, this chick isn't going away.'" Despite some frustrations with the process, she wasn't going to go away. She didn't want to one day look back on that time in her life with regret not going after what she wanted.
Throughout her life, FlyGirl has realized it's that kind of persistence that leads to success. She says people must be willing to reattack and reengage repeatedly because "the secret is in the reattack."
FlyGirl also realizes that kind of persistence takes guts, which is why her post-military career has been as an entrepreneurial business consultant – and now keynote speaker – who helps organizations channel their inner gutsiness to achieve their goals.
While she has numerous key topics to which she applies her gutsiness mindset, FlyGirl will inspire the convention audience while applying the mindset to accomplishing goals through teamwork. She calls this particular topic "One Team – One Mission – One Goal."
"At the end of the day, you all want the same thing – to create a positive outcome for clients, to create breakthrough results on the other side," FlyGirl said. "You all want to help people live fulfilling, meaningful lives.
"I believe NAMIC and the NAMIC family are absolutely, undoubtedly serious about helping each other through awareness, education, information, and engagement with one another to share best practices and support. Think about it, you are competitors, yet you're all coming together to share best practices to go out to change the world. Now that's deep."
On a side note, FlyGirl is a Tennessee native and served as a police officer in Nashville, so she has knowledge of the city and advice on places to visit. She suggests checking out Second Avenue. ", I used to direct traffic at Second and Broadway, so if you go there, think of me," she said.
She says country music fans definitely need to visit the Country Music Hall of Farm and the Ryman Theater. She also encourages attendees to really take in the Opryland Gaylord Hotel. "Don't just dash off to the convention spaces," she said. "Make sure you take the opportunity to walk around, look at all the different atriums, and eat at some of the restaurants. It's really an experience."
Article Posted: 08.27.21
Last Updated: 08.27.21